See on Scoop.it – sm in healthcare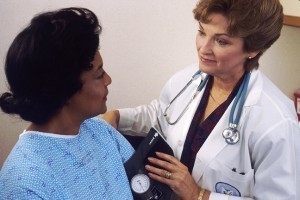 Among the 84% of Americans who visited a doctor's office within the past year, nearly half (47%) reported being very satisfied with their last medical visit; an additional 36% described themselves as somewhat satisfied.
Many factors contribute to patients' experiences with their doctors and other healthcare providers. When asked to rate a series of factors on their importance in driving a positive experience, the clear top issue in patients' minds is their doctor's overall knowledge, training and expertise (with 83% rating it very important). Their doctor's ability to access their overall medical history (62%) and time spent with their doctor (59%) are the next most vital factors, while appearance and atmosphere of the doctor's office (26%) and minimizing paperwork (29%) are the least important issues.
While a small percentage of patients can now make use of online communications services to facilitate interactions with their healthcare providers, far more people are interested in having access to these services than can currently utilize them. For example, the service which is currently most widely available (online access to medical records) is available to 17% of patients – a number greatly outweighed by the percentage without the service available but considering it very important (32%) or important (33%).
In research that is currently ongoing what I am finding is that there is a direct correlation between the seriousness of health conditions and time spent online researching treatment options. The number one concern of epatients who researched prescription treatments was side effects as it pertains to the quality of life as defined by their own lifestyles. Also, for the first time I am seeing a spike in "cost of medication". When probed via follow up questions most said that co-pays for some medications had gone up substantially forcing them to look at alternative medications or treatments.
See on worldofdtcmarketing.com