See on Scoop.it – Lessons in the Digital Age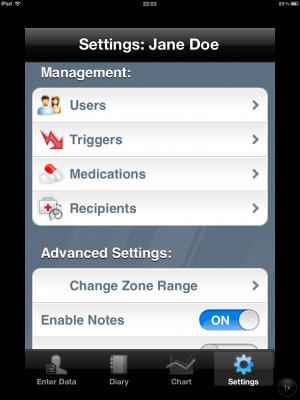 AsthmaMD is a well-designed app for asthmatic patients to track their symptoms and peak flow measurements for better control of asthma symptoms.
Evidence Based Patient Centric App Review Series
Goals of app review:
To determine if AsthmaMD can be used by patients to improve control of their asthma symptoms.
Additionally, a goal is to determine if physicians would find AsthmaMD of benefit if patients log peak flows, symptoms, and triggers on a regular basis.
To determine if there is evidence to show these tools can improve the management of asthma
Introduction:
Dr. Sam Pejham, a UCSF medical doctor and researcher, created this app to allow asthmatics or their parents to log asthma activity.
It includes a diary of peak flow measurement, symptoms, triggers and notes as well as a peak flow chart. It also allows the input of medications. The diary and chart can be emailed to the patient's provider (or anyone else). This app is also being used as a research tool by Dr. Pejham by anonymously gathering patient data. There is an "opt-out" feature for patients who don't want to submit their personal information.
See on www.imedicalapps.com