See on Scoop.it – sm in healthcare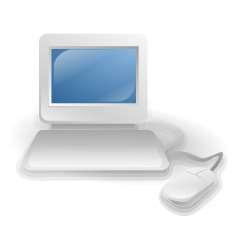 Traditionally, a physician's reputation was best established and passed along by word of mouth.  Discussions among friends or at church, sporting events or civic groups often provided the information necessary for potential patients to choose a healthcare provider.  Today, most patients and consumers of healthcare get information about medical conditions and physicians online.  Some studies have shown that nearly 80% of today's consumers go online first when evaluating a medical provider.  Information (whether accurate or not) is consumed and perpetuated at a light-speed pace and it is often difficult to keep up with your own digital presence.  Physicians must actively manage their online reputations or suffer the consequences of an unfair and unfounded digital reputation.  In my world, online reputation is critical.  Cyberspace is where my patients and customers are, where they go first and where I need to be
…
Key Concepts When Managing a Digital or Online Reputation:
1.  You cannot control what people are saying about you or your business
2.  You have 100% Control of the online story YOU create
Strategies to Create and Manage  the Optimal Online Reputation:  
1.  Start with a professional website
2.  Respond to Comments
3.  Remain Diverse and Don't Get Stale
4. Engage in online communities
The Upshot:
Medicine and the delivery of care is rapidly changing.  The internet has provided both patients and physicians with instantaneous information, feedback and opportunity.  As physicians, we must embrace the fact that our patients and our potential customers use the internet for screening and evaluation of providers as well as to gain information about their particular medical problems.  It is essential that today's physician develops his or her own digital/online reputation now.  Put your best cyber-foot forward.   It is a top priority for me–my digital footprint has opened many doors and provided many new opportunities to educate and serve patients both at home and across the world.
Dr Campbell provides educational seminars to residents, fellows and practicing physicians on topics which include "The Effective Use of Social Media in Medicine"  More details can be found at www.DrKevinCampbellMD.com
See the full post on healthworkscollective.com