See on Scoop.it – Lessons in the Digital Age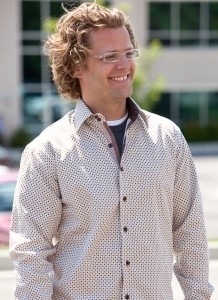 Josh James This is a guest post written by Josh James, who founded Omniture (now a part of Adobe). He currently runs Domo, a data startup. Big company CEOs are virtually invisible on social media sites.
When we did the research for the Fortune 500 Social CEO Index, it was shocking to me that only nine CEOs in a 100-day period had tweeted. And that Hewlett-Packard CEO Meg Whitman was active only when she was running for office – but what about her 100,000 employees and millions upon millions of customers?
The fact that there were only two CEOs with more than 500 friends is almost laughable.  Top it all off with the finding that Rupert Murdoch is one of the most social – he's almost the oldest guy out there.  C'mon folks!
Why is this shocking?
Social media isn't a passing fad. The primary reason you have to be social is because that is where your customer lives. Even if you are not leveraging it to close business and interact with your customers, you have to spend enough time online to at least understand the shift in the world. This lack of engagement would be similar to 50% of the world using email with big CEOs holding out; or 50% of your customers shopping online but no CEOs trying it. There's no denying that sites like Facebook, Twitter and LinkedIn are now part of the daily fabric of life. CEOs have a responsibility to their shareholders to be visible. CEOs who shun social media risk losing touch with some of their most lucrative customers, prospects and influencers.  I'm just saying it is time to jump on.
See on www.forbes.com